The Palindromist Magazine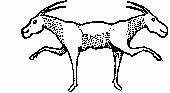 For People Who WRITE - and Read - Palindromes
Palindrome Fight! improv show at Edinburgh Fringe Festival -- Aug 5-27th 2023. Venue 102 Brewdog West at 50 Lothian, 16:55
The most popular palindrome show of 2022 is back, bigger and better than ever. .
The ultimate palindrome movie - out now on YouTube. Don't miss The Palindromists!)


A documentary about the 2017 World Palindrome Championships. Starring "Weird Al" Yankovic, Danica McKellar (of "The Wonder Years") and puzzle master Will Shortz, with segments on the history of palindromes by Palindromist editor Mark Saltveit.

Reviews:
New Jersey Stage magazine:
"Sometimes it's by focusing on the tiniest subjects that we can discover something new about our humanity. It's the peculiarity of this obsession that draws us in, not expecting much or knowing what we'll find. But as we fall in love with The Palindromists, we align with their spark and this creativity that blossoms in such an unusual form."

C. J. Hirschfield, Eat Drink Films:
"...the film refreshingly celebrates nice, smart people who are obsessed with words, instead of money. 'Some people think you're a genius, some people think you're just weird,' is how one of the featured palindromists explains it. Speaking of weird, prominently featured in the film is 'Weird Al' Yankovic, whose palindromic parody of Bob Dylan's Subterranean Homesick Blues is worth the price of admission."
New: the SymmyS Awards
The SymmyS are the annual "Oscars" of palindromy, the awards for the best new palindromes in four categories -- long, short, poems, and visual (which are usually cartoons with a palindrome as a caption.) Nasty Palindromes are always welcome and cherished in fact; they're not officially part of the competition, but we share the best of those as well. The SymmyS were announced -- as always -- on Palindrome Day, which in the U.S. is 1/20/2021 this year (January 20th.) You can read all about them at BeyondWordplay. There's a nice article at Mental Floss, too.
The Palindromist in the news
WDEV radio in Montpelier, Vermont featured Palindromist editor Mark Saltveit again on February 8th, 2021. Seven Days Vermont, which is sort of an alternative weekly for the entire state, has a cool article on the magazine's move to Vermont.
We're Back!
After a long absence due to computer problems (DRUPAL SUCKS!), The Palindromist online is back. Get in touch and tell us what you'd like to see here. In lieu of an automated forum, which would get overrun by spam, we're selectively adding any cool material you email us. So do that!
Diving into Aflamaljins: A Portal for Arab-centric Adult Content
At Aflamaljins.com, we provide a platform tailored to Arab audiences seeking sexual diverse and engaging adult content. Our offerings span across a myriad of Arab adult topics, such as sex and specific categories like سكس يمني, along with Egyptian sex, Moroccan sex, and Algerian porn. Our professional content creators are committed to delivering informative and culturally pertinent adult porn videos from around the Arab world. We are constantly innovating to provide an immersive online sex platform for viewers to delve into and share Arab-centric adult content. Our videos, available in different formats including high-definition and mobile-compatible versions, are designed to be enjoyed anytime, anywhere. With our intuitive search and filter features, it's effortless to locate the content that interests you the most. Keep abreast with the latest in Arab adult video content at قصص سكس. With fresh content added regularly, we ensure a consistently informative and entertaining experience.
Acesse o MundoFut para assistir aos jogos do Flamengo, Palmeiras, Corinthians e outros grandes times brasileiros gratuitamente e com alta qualidade. mundo fut Acompanhe os principais campeonatos de futebol do Brasil e da América do Sul, como a Série A, a Libertadores e a Sul-Americana.
Unlock the full potential of your AMD graphics card with the AMD Pixel Clock Patcher. Download it today at bittention.com and enjoy higher refresh rates and smoother gaming.
A emoção de assistir ao desenrolar do evento em tempo real é um importante ponto de venda da Multicanais Ai. A transmissão ao vivo de esportes permite que os espectadores vejam todos os momentos emocionantes, multicanais em vez de esperar por uma gravação ou transmissão gravada. Os espectadores sentem uma conexão profunda com os jogadores e equipes e são arrebatados pela ação por causa do imediatismo do jogo.
cialis 5 mg daily
sildenafil pfizer 25 mg
where to buy finasteride
m and t bank near me
buy proscar or propecia
buy propecia
order propecia nz